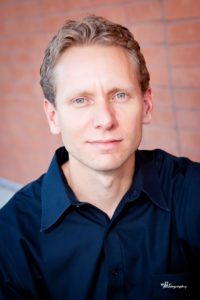 CJ Menge is a nationally recognized steel pan educator, composer and performer. He is a classically trained percussionist who has been playing steel pan professionally since 1993. He serves as Executive Director of Inside Out Steelband, a 501 (c)(3) nonprofit organization.
Menge co-founded professional steel band Bandandee-A in 1992 and renamed the group Inside Out Steelband in 1996, when he widened his vision to develop an Arts-in-Education program promoting the Trinidadian Steel Pan tradition in the greater Austin, Texas area. Since that time he has worked diligently to create a community of steel bands in the Austin, Texas area.  He has served as Artist-in-Residence or Director of steel drum ensembles at the elementary, middle school, high school, university, and community level.  As a result of Menge's guidance, Austin now has several schools with year-round steel band programs that are part of the daily class curriculum.
Menge founded the Inside Out Community Steelband in 2000, which extends the reach of Inside Out programs into the general population.  This group currently consists of 30 members, ranging in age from 12 to 70. Menge has held long-term positions with many school programs, including Bedichek Middle School (2004-2006), Covington Middle School (2000-2011, 2014-2015), KIPP Austin College Prep (2009-2011), James Bowie High School (1997-present), McCallum High School and Fine Arts Academy (1998-present), Round Rock High School (2001-2004), Sam Houston High School (San Antonio ISD) (2012-present) and the University of Texas at Austin (1999).
Menge is recognized for his skill as a director of mass steel band performances and festivals, in which several steel band programs come together to present performances as one unified ensemble.  He has been presenting mass steel band performances since 1997.  His marquee event is the annual Inside Out Steelband Festival, held each April in Austin.  This concert places students from Austin middle schools and high schools onstage alongside internationally recognized guest steel pan artists.  He also serves as director of the annual Austin ISD Steel Band Festival.
As a clinician, Menge has worked with every middle school and high school steelband program in the Austin area (there are currently twelve programs).  He has presented assembly concerts and workshops in over 25 additional Central Texas schools.  He has also worked as a clinician and guest artist with several college and university steel band programs including Abilene Christian University, North Harris College (Houston), the University of Texas at Austin, the University of Florida, Texas A&M University Kingsville,  and the University of Oklahoma.
Notable past performances include guest artist appearances with the Lima Symphony Orchestra, Cincinnati Pops Orchestra, Austin Chamber Music Festival, Auditorium Shores concert series, and Austin Symphony children's concerts.  Menge was a featured soloist with the McCallum HS Knights of Steel at the 2007 Midwest Clinic (Chicago, IL).  He has directed ensembles at three Percussive Arts Society International Conventions (2000 Dallas, TX, 2006 Austin, TX, 2012 Austin, TX) and the 2012 Midwest Clinic.  Menge served as a panel member for the 2011 PASIC World Music Panel Discussion (Indianapolis, IN). He has performed in the Trinidad national Panorama competition (2008, Invaders Steel Orchestra, 2013, birdsong Steel Orchestra, and 2014, Skiffle Steel Orchestra) and the London, England Panorama (2012, Croydon Steel Orchestra).  He has performed with many of the top steel pan artists in the world including Andy Narell, Liam Teague, Ray Holman, Victor Provost, Jonathan Scales, Leon "Foster" Thomas, Tom Miller, and Phil Hawkins. He has also performed with percussion greats Luis Conte and Mark Walker.  Through Inside Out, Menge continues to provide entertainment for over 50 festivals, weddings, private events, and community outreach concerts annually.
Menge has composed and arranged over 100 works for steelband.  His works have been performed throughout the United States, and have been featured at national and international conferences, including the Midwest Band and Orchestra clinic, the Percussive Arts Society International Convention, the North Texas Festival of Steel, the Florida Steel Band Festival, and the Maine Steel Band Festival.  School programs throughout the country have also performed Menge's compositions and arrangements, including California State University Long Beach, the University of Wyoming, Ohio Northern University, the University of Oklahoma, Texas A&M Corpus Christi, and Miami (OH) University.  Many of his compositions and arrangements may be found at www.boxfishmusic.com.
Professional affiliations include the Texas Music Educators Association and the Percussive Arts Society.  Menge currently serves as a member of the PAS World Music Committee. Menge studied Percussion Performance at the College-Conservatory of Music, University of Cincinnati, OH and holds a BA (Interdisciplinary Studies, Music and Nonprofit Management) from St. Edward's University, Austin, TX.
The mission of Inside Out Steelband is to build community through music. Inside Out aims to expose the largest possible audience to the rich art of the Trinidadian Steel Pan; nurture the artistic potential of our next generation of artists and arts supporters through ongoing interactive work with students; offer an abundance of historical and cultural insight (from a direct source, when available); enhance one's appreciation of other's life experiences; and share that music is beyond definition based on age, gender, cultural background, or social status. True music only comes from true unity.